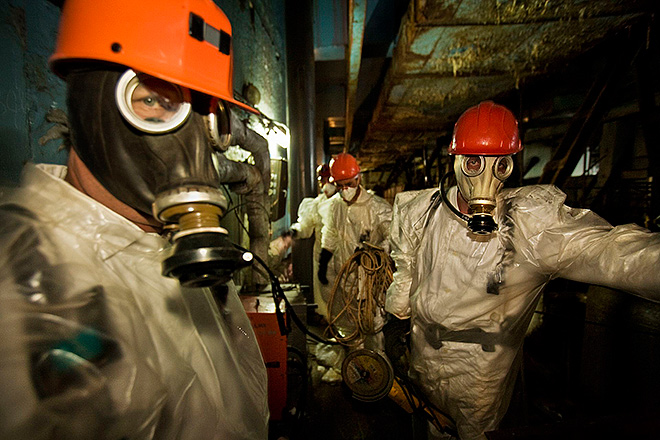 For this year's SHOTS & WORKS presentations at the LOOK3 Festival of the Photograph in Charlottesville, Virginia, Gerd Ludwig has created a special presentation of his long-term project, The Long Shadow of Chernobyl. Joining an incredible list of 40 photographers, Gerd's presentation explores the aftermath of the Chernobyl Nuclear Disaster.
Gerd's presentation will take place during the WORKS projection on Saturday, June 9th from 9-11pm at the Charlottesville Pavilion.
To view the whole list of presenters and purchase tickets please visit The LOOK3 Festival of the Photograph.
ABOUT LOOK3
LOOK3 Festival of the Photograph is a celebration of photography, created by photographers, for those who share a passion for the still image. The Festival features exhibits and on-stage appearances of three "INsight" photographers, as well as exhibitions, outdoor projections, workshops and interviews over three days and nights.
Billed as "3 days of peace, love and photography," the Festival is designed to bring together the international photography community and create opportunities for attendees and artists to share images, ideas, and to be inspired.
ABOUT SHOTS & WORKS
Showcasing some of the most exciting and innovative current photography projects today, these Friday and Saturday evening projections in the Charlottesville Pavilion present a dynamic cross-section of work from photojournalism to fine art. In these 2-hour projections, established professionals and emerging artists are given the rare opportunity to fully express an entire project to a large audience. With the freedom to show many images and add voice and/or music to accompany the projection, artists are freed from typical commercial constraints.