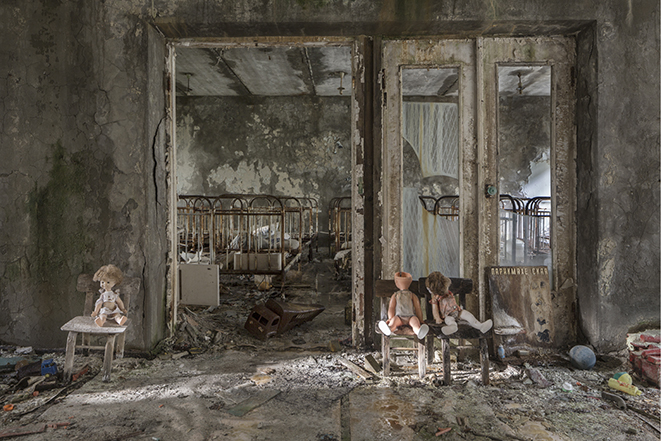 A selection of images from Gerd Ludwig's exhibit, "The Long Shadow of Chernobyl," opens Thursday, January 23, 2020 at Ono Arte Contemporanea in Bologna, Italy. The exhibit features 14 images from the aftermath of the world's worst nuclear disaster to date,
"The exhibition at Ono Arte Contemporanea [titled Chernobyl: la lunga ombra] consists of 14 photographs taken inside and outside the Chernobyl plant. This is the presentation of a wider project on the fragility of the world in which we live and on the exploitation of energy resources," says the gallery site. "[Ludwig testifies] with his camera not only the state of the [nuclear power] plant, but also the lives of the people , the surrounding environment as well as the attraction of Chernobyl to the so-called disaster tourists."
The exhibit is part of Arte Fiera, an art festival taking place annually across Bologna throughout the final week of January, but images will remain on display at Ono Arte through February 15, 2020.
More information on the exhibit can be found here.